Team Shawnie Advocacy Group
Advocating and Providing Support to Families with Special Needs 
Listen to the story of our son Shawnie, his trials and tribulations in a 6 part podcast series.
What is the Shawnie Bill?
Learn about the Shawnie Bill, its beginnings, and the effort behind an incredibly important piece of legislation. 
As a sponsor, you will be helping us fight against individuals and systems that abuse, neglect, and exploit children and adolescents with special needs
If you would like to contribute you can do so by clicking below. Your contribution will help our advocacy group fight against child abuse and negligence.

Advocacy
Advocate for state legislation as well as policies that support and protect children/adolescents and families with special needs.
Work
Work directly with families to advocate for their child in meetings with School Districts. We work tirelessly to ensure their child gets proper education in a safe environment.
Educate
Produce educational information that parents can use to inform themselves on how to properly advocate for their child with special needs.
Shawnie's Bill Aims to Help Children With Severe Autism
Turnto10.com
By Ashley Cullinane,  NBC 10 News – April 13th, 2021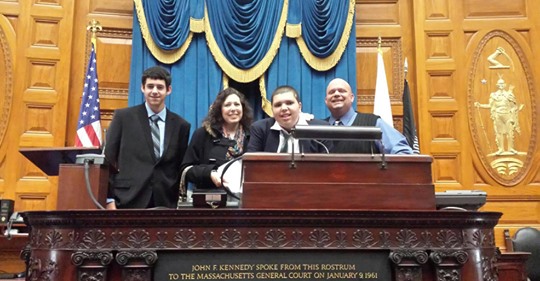 Head on over to our new store and browse through all of the Team Shawnie Advocacy Group merchandise.
TEAM SHAWNIE ADVOCACY GROUP Inc. is a NON-PROFIT 501 (c)(3) organization run by families with special needs children.