Advocating and Providing Support to Families with Special Needs 
Listen to the story of our son Shawnie, his trials and tribulations in a 6 part podcast series.
Learn about the Shawnie Bill, its beginnings, and the effort behind an incredibly important piece of legislation. 
Join our "Wall Of Caring"
By joining our Wall Of Caring, you will be helping us fight against individuals and systems that abuse, neglect, and exploit children and adolescents with special needs
Become a "Care 2 Share" Donor
Become a Care 2 Share donor and help us fight against the negligence and abuse inflicted on our special needs children. Your donation will contribute to financing the advocacy services that Team Shawnie provides to all families in need.  Additionally, by becoming a recurring donor your name will go on our "Wall Of Caring" page. 
*The Team Shawnie Advocacy Group is a 501(c)(3) Nonprofit organization. All the contributions are tax deductible. No goods or services will be provided in exchange for any contribution. 
Advocacy
Advocate for state legislation as well as policies that support and protect children/adolescents and families with special needs.
Orientation
We advise and work directly with families to advocate for their children in meetings with School Districts. We work tirelessly to ensure their child gets proper education in a safe environment.
Education
We take pride in providing educational information that parents can use to inform themselves on how to properly advocate for their children with special needs.
National Family Caregivers Month holds significant relevance for the Autism community as it provides an opportunity to acknowledge and appreciate the unwavering dedication of caregivers who support individuals on the Autism spectrum. Caregivers play a pivotal role in the lives of those with Autism, providing love, guidance, and essential assistance.
This recognition not only honors their tireless efforts but also highlights the need for continued support and resources to empower caregivers and improve the quality of life for both those with Autism and their families. By celebrating and supporting caregivers during this month, we reinforce the importance of their role in promoting the well-being and inclusion of individuals on the Autism spectrum.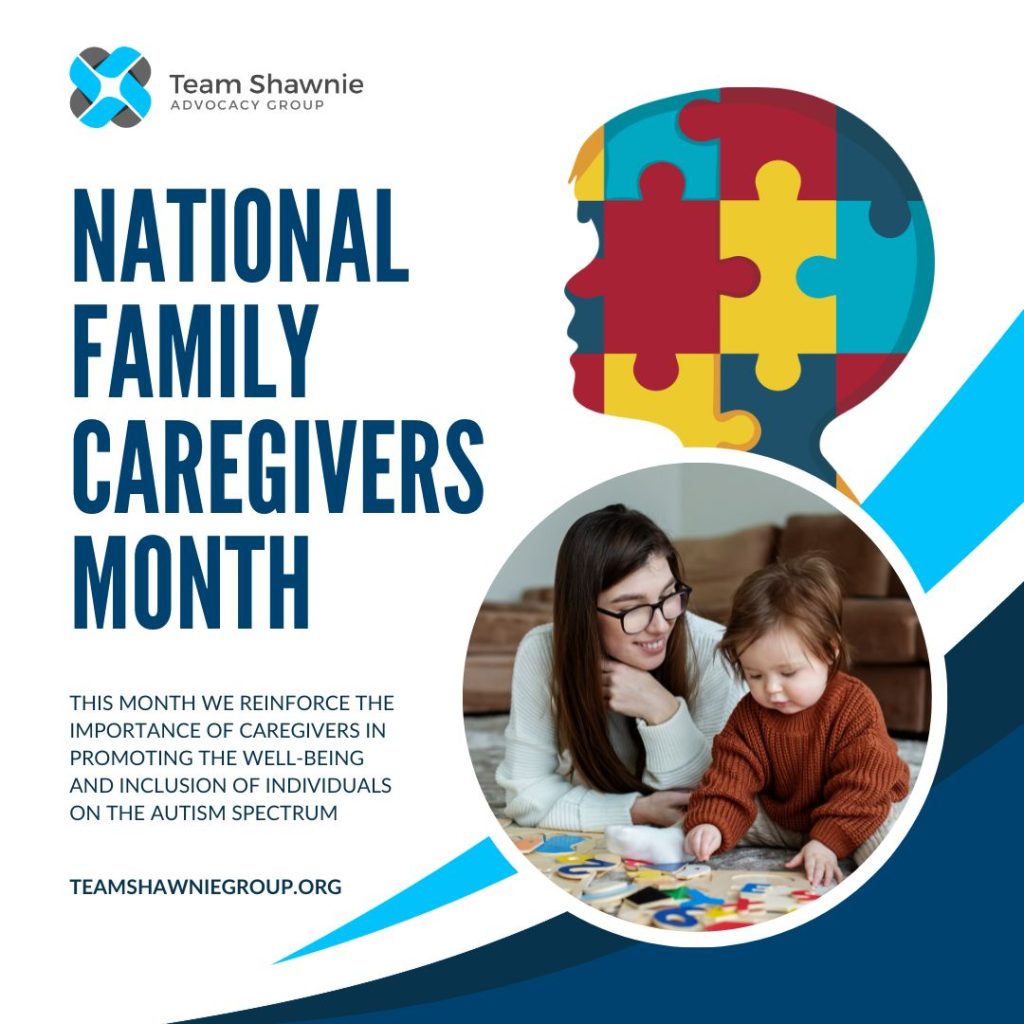 Head on over to our new store and browse through all of the Team Shawnie Advocacy Group merchandise.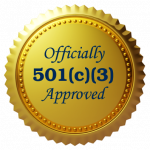 An affordable, non-profit advocate agency.
TEAM SHAWNIE ADVOCACY GROUP Inc. is a NON-PROFIT 501 (c)(3) organization run by families with special needs children. All the contributions are tax deductible. No goods or services will be provided in exchange for any contribution.